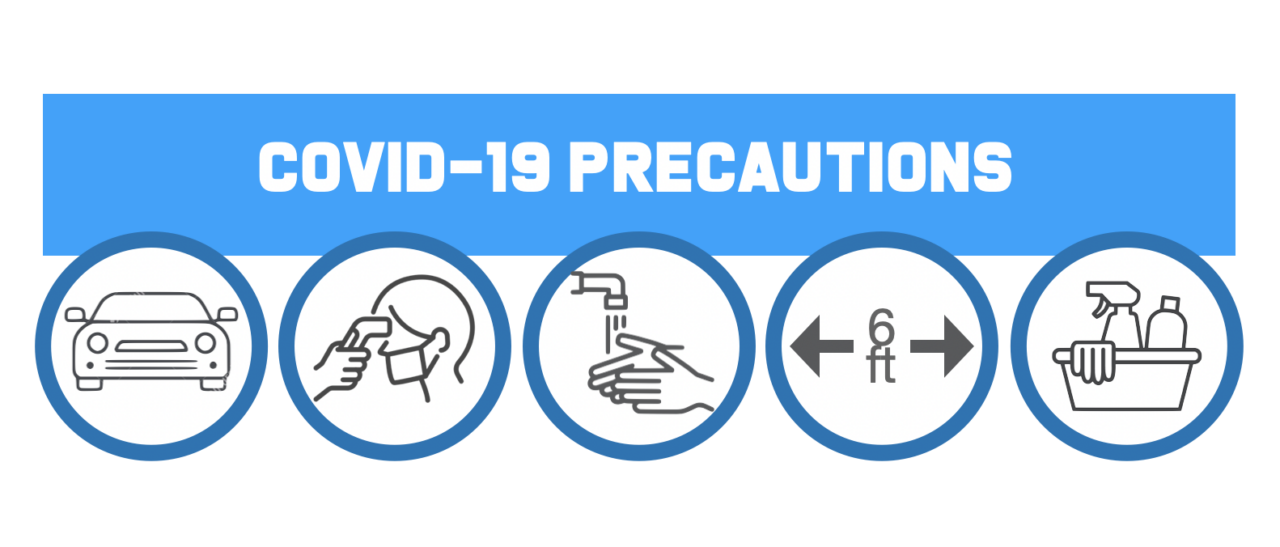 Center Stage Academy is dedicated to keeping our in-person class spaces clean and taking every precaution available to  protect our students and staff from the spread of COVID-19. 
Contactless Pick-up/Drop-off and Temperature Check
With the exception of our students aged 4-6, we are asking all parents to remain in their vehicles for contactless pick-up and drop-off. A CSA staff member will come out to greet your student and take their temperature. No students with a temperature of 99.9 or higher will be permitted to enter. We understand that Arizona is HOT. If a temperature reads high, we will re-scan once after a few minutes of cooling off inside the vehicle. It is important that students wait inside the vehicle to avoid an inaccurately high temperature. 
Please wait inside your vehicle for pick-up. We will release students one a time to avoid a crowded waiting area. In order to achieve this, it is imperative that parents arrive promptly for pick-up and drop off.
Parents with students aged 4-6 are welcome to walk their students into the CSA lobby where the student's temperature will be taken. Parents are not permitted to enter the classrooms at this time. Classes at the CSA Studio will be broadcasted for parent viewing. Our CSA wifi password will be shared if you would like to watch from your vehicle. 
CSA staff are also required to pass a temperature screen and symptom check each day. 
In following current local government guidelines CSA requires all persons over the age of 6 to wear a face mask or shield upon entry. All CSA students (ages 6 and above) must bring with them a face shield to any singing classes each week. General face masks are acceptable for all other class types. 
To purchase a CSA face shield (with 180 degree coverage) please click below.
Hand washing & Sanitation.
CSA has purchased a portable hand washing station which is to be used before entry into any classrooms. Hand washing is mandatory and supervised by CSA staff. 
In the event of any student exiting and re-entering a classroom, hand sanitizer must be used (ie: using the restroom). Should a student leave the premises and return, a thorough hand washing must be repeated. 
Social Distancing & Dividers
Center Stage is very dedicated to following current CDC guidelines and social distancing is required of students. In efforts to assist younger students with this (and when 6 feet social distancing is not possible), plastic dividers are used between every student. Our dividers are also always used during group singing. 
* Our plastic dividers are not used during classes for ages 4-6 years. Instead, rubber spot markers are used to encourage social distancing. 
Strict Sick Policy Update
Our current sick policy has been updated to match the current CDC guidelines. Along with our mandatory temperature checks before entry we are also adhering to the following guidelines. 
– Students exhibiting symptoms such as runny nose or cough are not permitted to attend class.
– Students who have had a fever or tested positive for COVID may not return to class for 10 days after symptoms have stopped.
– At this time we encourage students with asthma or any breathing related chronic health issues to take advantage of our online broadcasting class options. 
Daily Facility Cleaning & Sanitizing
CSA is devoted to keeping our classrooms clean and sanitized before, in between and after all class times. We are committed to slowing the spread and keeping our students and staff safe. Our daily sanitation checklist is listed below. Some class checklists may vary based on equipment used (ie: pianos sanitized in group piano, tumbling mats sprayed down in baby classes). 
– All door handles and bars sanitized.
– Contact surfaces area cleaned.
– Dividers sprayed down and disinfected. 
– Bathrooms wiped down.
– Lysol sprayed to purify air.  
– Portable hand washing station cleaned and soap refilled.